A collaborative floral workshop using local seasonal flowers
We are so excited to announce a floral collaboration with not one but TWO of our favourite florists, to host regular workshops during the upcoming season. Come and spend a day with like-minded flower lovers and enjoy a proper floral feast for all the senses, right here on our flower farm. All the goodness of picking your own flower with me and learning from expert florists Anli Wahl Floral and Kadou Floral design.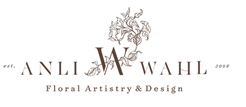 What each workshop will entail

Amanda & Anli will teach you all about the principles + design, colour theory, mechanics for vase arrangements, tips for setting the mood, styling and creating your own signature, curated dinner table experience.
Adene will take you around the farm, to teach you more about the flowers, their vase life and how to treat them. You will stroll through the fields of flowers and pick your own bucket to the brim, to use in your arrangements and take home with you.
Workshops will be from 08.30 to 16.00 for one day on Adene's Flower Farm, on Platvlei Fruit Farm, Wolseley. It is at most 90 minutes drive from Cape Town.
The workshop is R3800 per attendee.